CLOUD TELEPHONE SYSTEM UK & NORTHERN IRELAND
Agility Hosted Telephony is Simplicity Group's Cloud Telephone System for Northern Ireland & UK businesses which utilises the very latest telephone system technology.
Simplicity Group offer the latest in business VoIP telephony and Cloud telephone systems for Northern Ireland and the rest of the UK. The hosted telephony platform, Agility, allows businesses to provide 1st class service to their clients utilising the very latest telephone system technology.
We can improve your customer experience with simple but clever interactive voice recording menus and using custom on-hold marketing to advertise your latest properties and offers. If your agency has multiple sites across the UK, then take advantage of free on-net calls, number availability, and site-to-site transfers.
What is a cloud telephone system?
A cloud telephone system, also known as a cloud-based or hosted PBX (Private Branch Exchange), is a phone system that operates over the Internet rather than through traditional telephone lines. It leverages cloud technology to provide communication services, including voice calls, voicemail, faxing, and other features. It is the most popular option for SME businesses to use for their phone systems and is seen as the gold standard to replace traditional telephony lines.
Will a Cloud Telephone System work in Northern Ireland
Yes, cloud telephone systems are available in Northern Ireland, just as they are available in many other regions worldwide. Cloud-based services are not limited by geographical boundaries, and businesses in Northern Ireland can benefit from the advantages of cloud telephony.
Simplicity Group is one of the most reputable cloud telephone system providers in Northern Ireland and a platinum partner at Gamma. You can enjoy the benefits of modern communication technology, flexibility, cost savings, and enhanced productivity, regardless of your location in Northern Ireland.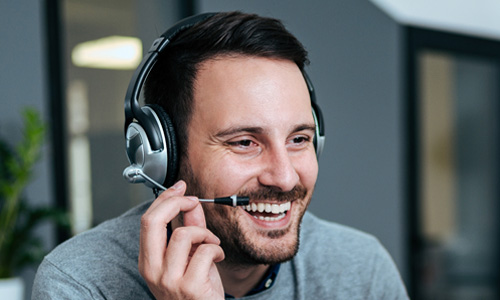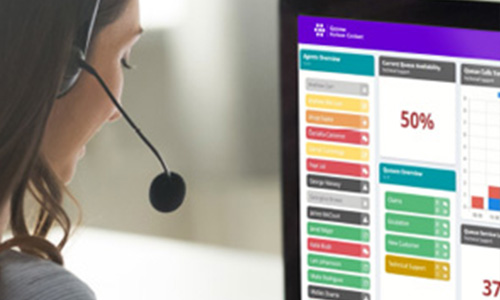 What are my VoIP Telephony Systems options
Cloud-Based: Agility is hosted in the cloud, eliminating the need for on-premises hardware and reducing maintenance and management overhead. Users can access their phone system from anywhere with an internet connection.
Microsoft Teams- Microsoft Teams Phone is rapidly becoming the go-to solution for businesses looking to simplify their communications and Operator
Connect is the perfect addition to enhance your Team's experience. With its seamless integration, Operator Connect streamlines your Teams calling capabilities and maximises your return on investment.
Contact Centre as a Service (CCaaS): CCaaS is a cloud-based contact center solution that enables businesses to manage their customer interactions through various channels, such as voice calls, emails, chats, and social media. CCaaS platforms provide features like call routing, agent management, analytics, and customer relationship management (CRM) integration.
Top Features of Cloud Based Systems in Northern Ireland & UK
A cloud-based system can offer several benefits to businesses in Northern Ireland and the UK.

CLOUD HOSTED TELEPHONY
Simplicity Group is one of the top telephony companies in Northern Ireland and our platform Agility allows businesses to provide 1st class service to their clients. If your business has multiple sites across the UK, then take advantage of free on-net calls, number availability, and site-to-site transfers.

CALL RECORDING
Agility supports call recording, which can be useful for training purposes, compliance requirements, or resolving disputes. Recorded calls can be securely stored and easily retrieved when needed

NEVER MISS A CALL
You may need to be out of the office to conduct important aspects of your role. Fortunately, we support this scenario in a number of ways, consider our softphone solution that converts your mobile into an office extension, or simply divert your office phone to your mobile phone number at the press of a button.

CONFERENCING & COLLABORATION
Agility includes audio conferencing capabilities, enabling users to host conference calls with multiple participants. It also offers screen sharing and collaboration features, facilitating teamwork and remote collaboration.

UNLIMITED CALLS TO UK & ROI
If you have more than one office then you'll be happy to know that calls between them are completely free. You can bring all offices in under the same account, and then site-to-site transferring is available by default. This feature makes it more cost-effective than traditional phones.

CALL ANALYTICS & REPORTING:
Agility provides detailed call analytics and reporting, allowing businesses to gain insights into call volumes, call durations, and other metrics. This helps in monitoring performance, optimising resources, and identifying areas for improvement.

CRM INTEGRATION
Agility supports CRM integration. Integrating a CRM system with Agility can offer several benefits for businesses including streamlined data management, enhanced customer insights, increased productivity & efficiency, and enhanced reporting & analytics.

MICROSOFT TEAMS INTEGRATION
Microsft teams integration will allow centralised collaboration, seamless communication, enhanced productivity, accessibility with team members, collaboration features, scalability and flexibility.

OUT OF HOURS MESSAGING
Out-of-hours messaging allows businesses to provide better customer service by being available to customers beyond typical working hours. Offering out-of-hours messaging options encourages customer engagement and interaction.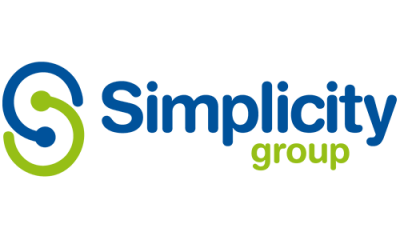 Get In Touch with Simplicity Group
At Simplicity, a unique level of service and support lies at the core of our business. Our account managers are dedicated to supporting their client's reach and exceeding their expectations. Our customers are at the forefront of what we do, and we believe we can offer a competitive price and a better service than any other provider.
Cloud Telephone System FAQs