Vehicle CCTV
The Simplicity Group specialise in a range of unique products to protect you and your drivers from cash for crash scams, false whiplash claims, conflicting reports of actual events, lack of witnesses and driving offence allegations. with the UK's leading accident and incident recorders.
Vehicle CCTV cameras are fast becoming a must-have for fleet operators. They can record valuable footage in the event of a collision. The cameras can provide real peace of mind, as the evidence they provide can be used as evidence in court should the worst happen.
A multi camera vehicle CCTV recording system will supersede the current trend of installing compact recorders, proving to be a more efficient and a longer term investment.
Multi Camera Systems
Simplicity DVR systems are specifically designed for vehicle CCTV use and are purpose built to operate in vehicles. These are tough, highly functional and advanced DVR systems that are capable of remote download and live video streaming giving fleet operator's real-time control.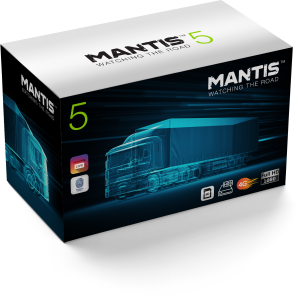 Our system software allows easy viewing of multiple cameras on your laptop or desktop PC.
A professional installation is paramount to a successful implementation and all of our systems are fitted by our fully accredited installation team.
Reliability
From dual SD card redundancy to automatic SD formatting & system health checks, the Simplicity Group ensures your road events are recorded & retained.
Telematics Integration
Our solutions can integrate with TomTom Telematics fleet management for event video management.
Prevent False Claims
You will have clear evidence on the cause of an accident, this is particularly important if your driver did not cause the accident.
Reduce Insurance Premiums
Insurance companies understand the benefits of Vehicle CCTV recording systems and many now offer significant discounts to companies using them.
Interested in Vehicle CCTV?
The Simplicity Group has quickly become the leading expert in vehicle cameras in the UK and Ireland. We provide a range of options, from real-time 'accident' cameras that can be fully integrated into the TomTom Telematics system, to stand-alone  compact units, to multi-camera systems that can include load, side and reversing cameras; all digitally recorded.
Complete the enquiry form below and one of our fleet specialists will be in touch with you as soon as possible.